Hidden Kraków
Location-based, site-specific novella, in collaboration with Karol Baranowski and Zack Wood, 2014
Hidden Krakow is a location-based novella in the form of a fictitious diary that unfolds a story about a worker in a steampunk version of Krakow in the year 2009. To unfold the whole story, the whole city has to be unlocked. But don't worry, you are not alone on this journey.
Go to a place in Krakow that is new for you and reload this page. If nobody has been at this place before, you get rewarded with a new piece of the story. And if anybody else does the same thing, you get the same reward. Let us unlock Krakow together, let us unravel the mystery of the steampunk "hidden" Krakow, one street at a time.
Shown at
Playpublik Krakow 2014, Krakow, Poland



Keep Clear / Fuck Psychogeography
Video loop, 1:29 min
Created at Thinking Digital Arts Hack Day in collaboration with Stevie Ronnie, 20 May 2014
Watch it on Vimeo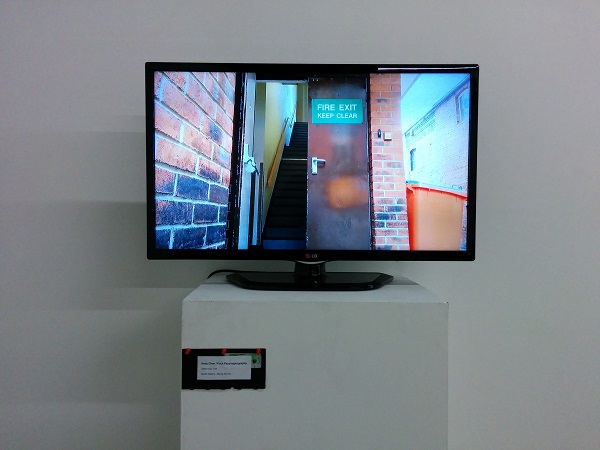 A Proposal for the Transfer of Power from Port Talbot to the Bristol Channel
Keyboard membrane on printed map
Created at Thinking Digital Arts Hack Day in collaboration with Stevie Ronnie, 20 May 2014